¿Qué es Ortto?
No acumules direcciones para enviar correos masivos. Envía correos electrónicos personales en el momento adecuado con la automatización de marketing visual y simple.
¿Quién usa Ortto?
Desde startups hasta empresas de Fortune 500, Autopilot es la forma más visual y sencilla para que los equipos automaticen sus trabajos de marketing.
¿Dónde se puede implementar Ortto?
Cloud, SaaS, Web
Sobre el proveedor
Ortto
Fundada en 2012
Asistencia 24/7
Chat
Países disponibles
Australia, Canadá, Estados Unidos, Nueva Zelanda, Reino Unido
precios de Ortto
Precio inicial:
USD 29.00/mes
Sí, ofrece una prueba gratuita
Sí, ofrece una versión gratuita
Ortto dispone de una versión gratuita y ofrece una prueba gratis. La versión de pago de Ortto está disponible a partir de USD 29.00/mes.
Sobre el proveedor
Ortto
Fundada en 2012
Asistencia 24/7
Chat
Países disponibles
Australia, Canadá, Estados Unidos, Nueva Zelanda, Reino Unido
Imágenes y vídeos de Ortto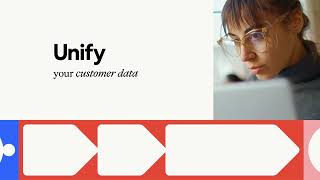 Comparar el precio de Ortto con productos similares
Funciones de Ortto
API
Acciones activadas por evento
Análisis de campañas
Análisis de páginas web
Análisis de tendencias
Análisis en tiempo real
Análisis visual
Arrastrar y soltar
Asignación multicanal
Automatización de marketing
Base de datos de clientes
Base de datos de contactos
Búsqueda/filtro
CRM
Campañas de goteo
Campos personalizables
Captura de clientes potenciales
Captura y transferencia de datos
Conectores de datos
Conformidad CAN SPAM
Consulta ad hoc
Controles o permisos de acceso
Correos electrónicos optimizados para el formato móvil
Creación de informes ad hoc
Creación de informes en tiempo real
Creación de informes y estadísticas
Creación de informes/análisis
Creación de marca personalizable
Creación de paneles de comunicaciones
Cualificación de leads
Datos en tiempo real
Editor WYSIWYG
Gestión de campañas
Gestión de campañas de email
Gestión de canales
Gestión de clientes potenciales
Gestión de contactos
Gestión de contenidos
Gestión de datos
Gestión de listas
Gestión de modelos
Gestión de suscriptores
Identificación de cuenta de destino
Importación y exportación de datos
Indicadores claves de rendimiento
Informes personalizables
Integraciones de terceros
Integración de redes sociales
Marketing multicanal
Marketing por correo electrónico
Marketing social
Modelos personalizables
Métricas de rendimiento
Panel de actividades
Panel de comunicaciones
Panel de control personalizable
Perfiles de clientes
Personalización
Planificación de campañas
Pruebas A/B
Páginas de aterrizaje y formularios web
Segmentación
Segmentación de campañas
Segmentación de clientes
Segmentación de clientes potenciales
Segmentación por comportamiento
Segmentación por público
Seguimiento de actividades de clientes
Seguimiento de campañas
Seguimiento de conversión
Seguimiento de interacciones
Seguimiento de la participación
Seguimiento de visitantes de la web
Seguimiento del ROI
Seguimiento del comportamiento
Varias campañas
Varias fuentes de datos
Visualización de datos
Garrett G.
Marketing Manager - Technology en Canadá
Usuario de Linkedin verificado
Software informático, 11-50 empleados
Ha utilizado el software durante: Prueba gratis
A Great Alternative to Full-Fledged Automation Software
Comentarios: Autopilot is a great solution if you're looking for something to automate a sequence of emails. I wouldn't consider it a replacement for full-fledged marketing automation software... yet, but it's a fantastic tool for email automation. Just keep in mind that there are a few hiccups that you'll potentially need to navigate such as email SpamAssassin errors (always use mail-tester.com to check your emails) and CRM sync issues.
Puntos a favor:
It seems to me that Autopilot does only one thing - but it does that one thing REALLY well. I tested Autopilot briefly for a few weeks as an alternative to the drip program functionality in our Marketing Automation software. I was extremely impressed with how easy it is to build a drip program (called a "Journey" within Autopilot), as well as with the breadth of logic and functionality offered. Autopilot really sets itself apart with some amazing - seriously amazing - integrations and functionality that our Automation platform doesn't offer, such as sending SMS text messages or physical postcards. I really like that Autopilot offers in-app chat support, and that you generally don't need to wait longer than 5 minutes to get someone to help you out.
Contras:
During the few weeks I tested Autopilot, I found a few issues that prevented me from really continuing to use the software for my use-case. The integration with Salesforce was clunky and un-intuitive, and most concerningly, it seemed that when the platform saw leads that already existed in Salesforce, it would stop them from progressing through the drip program. This was a real frustration, and I ended up just disconnecting Autopilot from the CRM in order to finish my test. Another concern we had was that after testing the emails I had configured using mail-tester.com, there was an error identified that could only be resolved by getting a dedicated IP address - something which adds a significant additional monthly cost to the cost of the program.
Kate J.
Growth Manager en Canadá
Usuario de Linkedin verificado
Software informático, 11-50 empleados
Ha utilizado el software durante: 1-5 meses
Fuente: GetApp
Alternativas consideradas:
A great tool, with great visual cues, powerful automation and integrations
Comentarios: Great platform, easy to learn and use, engaging for the team, awesome customer support, truly helpful content. No regrets. It's perfect for teams that are just starting out.
Puntos a favor:
Because of the visual workflow (or journeys, as they appropriately call them) builder, this is an easy platform to catch on to. Getting the team to dive in and build our or edit journeys is quick and simple and doesn't require two days of reading documentation and tutorials to understand. Autopilot has done an amazing job of making the building of the workflows collaborative as well. Being able to annotate, comment, add images etc helps not only the team understand the goals, but is killer for reminding you why you built something the way you did a month later. The email, CRM, Slack integrations are all easy to set up and use as well.
Contras:
I believe they are working on it since there have been a lot of updates recently, but the email manager could use a bit more love - it just doesn't stand out as well against the rest of the platform. Building and editing an individual email is simple enough, but managing the full list can be tricky. The reporting on the messaging bot is also lacking - but that feature is easy to use and helpful. It's easy to trust that they will continue to improve this.
Alaa E.
Technical Outsourcing Specialist en Jordania
Tecnología y servicios de la información, 11-50 empleados
Ha utilizado el software durante: Más de dos años
Quality automation that organizes and attracts new customers
Comentarios: As a result of Ortto's automation, we've been able to build advertising campaigns and develop our customer base with ease, and we've always been thinking about increasing our database and targeting new customers. Our ability to respond quickly to changes is bolstered by the quality of the reports we get.
Puntos a favor:
Ortto offers a wide range of tools and templates to help you design a workflow and keep track of every aspect of it. In addition to the Ortto analytics that indicate how many customers reply and interact with messages, I love the ready-made templates that allow me to design campaigns and send them to lists of contacts. When it comes to reporting to management, the reporting system and dashboard are quite efficient. It's also great to have Ortto's automated functionality for adding new consumers and iteratively replicating prior campaigns while also updating target lists. Using automation, we can arrange our email sending dates so that we may target clients with our messages at specific times and dates. To me, Ortto's most appealing feature is the fact that it brings together a wide range of marketing tools into one platform where I can analyze and report on all of these elements at once. When it comes to reworking the subject lines, a copywriting helper can be an excellent solution to overcome writer's block. In addition, I greatly appreciate the Ortto team's responsiveness to clients' needs, since they are always ready to reply to any questions or requests.
Contras:
Because Ortto is so user-friendly and has so many resources for learning how everything works, there aren't any drawbacks worth mentioning. Additionally, the system's ease of use makes it easy for new employees to learn how the system works and to integrate it with other systems that the business uses.
Aleksandr S.
Principal Software Engineer en EE. UU.
Usuario de Linkedin verificado
Software informático, 501-1,000 empleados
Ha utilizado el software durante: Más de dos años
Alternativas consideradas:
Does not worth it's money
Comentarios: Overall, Autopilot seems to lag behind of Intercom in a term of features, developer support, documentation, and adoption. There are much less how to's, and it is rarely discussed on the internet.
In my opinion, it is poorly priced in a terms of proce-features.
I'd keep an eye on it as it may be able to make a leap and offer full-fledged solution. It is not there yet.
Puntos a favor:
I can not withstand the temptation to compare Autopilot to Intercom. So.. 2 rewievs in 1? It is somehow more stable than Intercom and overall offers a bit smoother experience. API server are bit more stable, less 500. Dashboard is ... standard. I mean at some point Autopilot and Intercom dashboards become prety much the same having the main differences in namings. Autopilot have journeys which are the same as Intercoms lifecycles (onboardings), there are the same chats, same integrations, same conversation channels. API recently got a long awaited updated and email is no longer the sole unique key - the thing that drove a number of customers including me away, because sometimes it is required to have different customers with a same email or without email at all. Well, now it is fixed.
Contras:
Autopilot offers no client libs except for JavaScript. You want to use it - you write your own client library, this is something you better keep in mind if your scenario includes server side events. It's API is somewhat cumbersome to understand. The technical support is a bit better that Intercoms, but I can not say it was of a much help. Probably the biggest issue we faced with autopilot is constant feeling that product developers would prefer not to meet client's need, they are living in a world where clients solve their problems on their own. Ivory tower one could say, huh?
Jeffrey W.
Co-Founder & CTO en
Usuario de Linkedin verificado
Software informático, 2-10 empleados
Ha utilizado el software durante: Más de un año
Fuente: GetApp
Incredible Value. Make use of the templates. Explore the possibilities.
Comentarios: As a founder of a software startup, our team needed a solution to routinely engage our users/customers with information to help them with their on-boarding experience. Autopilot was the perfect fit! We had a lot of fun building the journeys and experimenting with what worked (and didn't work) for our team. Their templates gave us some great starting points, and helped us to open up our minds with ways to engage with our users in ways that we hadn't thought of. Of course, those same principals could easily be applied to outbound marketing campaigns with complex engagement logic, which we haven't started to implement as this time. Overall, we are very satisfied with Autopilot!
Puntos a favor:
- Slack Integration - Segment Integration - Easy to build complex logic, visually - Dashboard to keep track of latest events - Many journey and email templates to get you started - Built-in email open/link tracking is helpful to find your engaged users - Good support - Great blog with ideas of how others use Autopilot - They are continuing to develop cool new features - User idea voting for features not yet developed
Contras:
- Ability to access email / Slack templates seems inefficient (need to dig into the journey to find them) - With all of the capabilities that Autopilot offers, you can easily have your custom contact lists get out of hand - remember to KISS so that others on your team can pick up where you left off