¿Qué es Nextiva?
Nextiva Chat permite aumentar los ingresos, brindar un servicio más rápido y aumentar la eficiencia. Interactúa con tus clientes y clientes potenciales de forma proactiva con Proactive Chat. Puedes hablar fácilmente con los visitantes indecisos e iniciar una conversación sin un solo clic. Aumenta la eficiencia con programación de chat, accesos directos de texto y colas ilimitadas. Se integra perfectamente con otros productos de Nextiva para ofrecer una vista completa de los clientes.
¿Quién usa Nextiva?
Empresas que quieren interactuar con clientes y clientes potenciales en tiempo real y supervisar esas interacciones en el viaje del cliente para obtener una visión completa.
¿Dónde se puede implementar Nextiva?
Cloud, SaaS, Web, Mac (desktop), Windows (desktop), Android (móvil), iPhone (móvil), iPad (móvil)
Sobre el proveedor
Nextiva
Ubicado en Scottsdale, EE. UU.
Fundada en 2008
Asistencia telefónica
Países disponibles
Estados Unidos
Sobre el proveedor
Nextiva
Ubicado en Scottsdale, EE. UU.
Fundada en 2008
Asistencia telefónica
Países disponibles
Estados Unidos
Imágenes y vídeos de Nextiva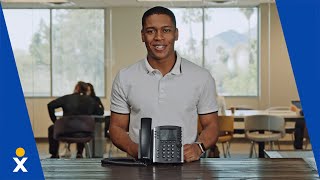 Comparar el precio de Nextiva con productos similares
Funciones de Nextiva
Acceso móvil
Alertas y notificaciones
Audio y vídeo bidireccional
Automated Attendant
Automatización proceso/flujo de trabajo
Autorizaciones basadas en roles
Benchmarking
Biblioteca de preguntas
Buzón de voz virtual
Chat en tiempo real
Chat en tiempo real dirigido a consumidores
Chat proactivo
Chat y mensajería
Colaboración entre varios usuarios
Comunicación multicanal
Conexiones SIP
Conexión VoIP
Conferencias
Conferencias de audio y vídeo
Conferencias telefónicas
Controles o permisos de acceso
Creación de informes de llamadas
Creación de informes/análisis
Creador de encuestas
Distribución automática de llamadas
Employee Coaching Tools
Encuestas de cliente
Enrutamiento de llamadas
Extensiones virtuales
For Cloud Phone Systems
For Small Businesses
Formulario sin conexión
Gestión de calendarios
Gestión de centros de atención telefónica
Gestión de colas de espera
Gestión de comentarios
Gestión de contactos
Gestión de encuestas y sondeos
Gestión de la calidad
Gestión de la experiencia del cliente
Grabación de audio/vídeo
Grabación de llamadas
Grupos de llamada
Herramientas de análisis de datos
Herramientas de colaboración
Historial de transcripciones/chat
Importación y exportación de datos
Informes personalizables
Integraciones de terceros
Integración de telefonía informática
Interfaz de agentes
Llamadas de audio
Lógica de exclusión
Marcador automático
Marketing por correo electrónico
Mensaje de voz
Modelos personalizables
Métricas de rendimiento
Métricas de seguimiento de llamadas
PBX
Panel de actividades
Personalización de URL
Programación de llamadas
Recolección de respuestas sin conexión
Reconocimiento IVR y de voz
Reconocimiento de empleados
Registro de llamadas
Selección de llamadas
Supervisión de llamadas
Supervisión de quejas
Transcripción de mensaje de voz
Transferencias/enrutamiento
Transmisión de voz online
Uso compartido de archivos
Uso compartido de la pantalla
Videoconferencia
Jean
IT Professional en EE. UU.
Usuario de Linkedin verificado
Salud, bienestar y deporte, 51-200 empleados
Ha utilizado el software durante: 6-12 meses
Nextiva delivered for our business
Puntos a favor:
1. What a difference a new system can make on your business. Now, phone calls are going to the right individual in their department. Before using a VoIP service, our whole system was a mess. We had no department structure regarding calls, and they were being answered by the closest person to the main phone in their department. The quality of the service is great, too. Every call has been crystal clear, and no dropped calls. 2.) Easy to use for our company. We have several employees that range from their mid-20s to 50s. After a week of using the NextOs; they all understand how to use the phone, and the app. The app has added a new communication layer for our business. It's gave all our employees the ability to chat with each other on the app and eliminated the need to text on a personal cell phone. 3.) So far if we have any questions, we have a support representative that we can email or call with any questions. The whole concept of a VoIP phone system can be intimating, but the on-boarding process made it a lot smoother and easy for our IT department. 4.) A neat feature that we just started to use is Nextiva Analytics. It provides you with all the data that you need to analyze your calls. You can see the various data regarding your calls and do business adjustments. It's like a top overview of your call data. 5.) From our first sale's call to when we call now, everyone has been professional and polite at Nextiva. We are comfortable with their service, and their team. We
Contras:
What we liked least about using Nextiva is the onboarding process took a bit longer than we expected. We had a delay porting our numbers to Nextiva. Beside this small headache, we have had smooth sailing.
Artículos deportivos, 11-50 empleados
Ha utilizado el software durante: 6-12 meses
Alternativas consideradas:
A good phone system, but could be better.
Puntos a favor:
Mostly, I like that it works. I don't get complaints from my people like I did with our previous Dialpad system. Free high-quality desk phones was a juice bonus. Not a difficult system to learn or use as a user.
Contras:
No voicemail transcription! Difficult to change call trees by yourself (but customer service does it happily and quickly for you). My personal white whale - the iOS app does not work (refuses to sign in) on my iPhone or iPad because it doesn't like my wifi router (or some such BS).
Respuesta de Nextiva
hace 7 meses
Hello Gregg, thank you for taking the time to leave us a review. We're happy to hear that you're enjoying the switch to Nextiva and the ease of use that comes with it. We appreciate your feedback on voicemail transcription and the mobile app will make our team aware of the issue and work to improve this for you in the future.
Michelle
Dir of Info Services en EE. UU.
Salud, bienestar y deporte, 51-200 empleados
Ha utilizado el software durante: Más de dos años
Exceptional up time and support but administration is not for those inexperienced with VOIP
Comentarios: Our recent upgrade to the newest platform was very bumpy and support was contradictory to what was promised by sales. We did not have the right product mix to meet our needs and our go-live Escalation to the highest levels however was received well but still required a lot of time and technical expertise internally by our team to stabilize.
Puntos a favor:
I am not the biggest Nextiva fan, however their call monitoring, call recording and analytics are helpful to managing our call center and ensuring quality service. Their support team is very knowledgeable, polite and supportive but it can take a lot of time to troubleshoot and resolve issues sometimes.
Contras:
It is cumbersome to navigate and administer and often requires intervention from the Nextiva Support team. Configuration is not for easy for those not experienced in VOIP configuration. Changes are slow to update, and there are settings only Nextiva Support can correct which can be frustrating if you need to resolve an issue quickly and are at the mercy of their hold times. Configuration settings are layered by location, call flow (group), team and user so it can be tricky to track down an issue if you don't understand that. Their products are a la carte with modules for everything so finding the right product mix can be tricky as well. The lack of integration with our other systems is also an issue for us.
Christine
Chief Operating Officer en EE. UU.
Veterinaria, 11-50 empleados
Ha utilizado el software durante: Más de dos años
Read this before signing a contract with Nextiva!
Comentarios: Nextiva has been a constant source of frustration for our team, and we feel this has very likely contributed to employee burn out. I personally experienced many of the same call quality issues and stopped using the platform because it was so infuriating. Poor call quality has also likely contributed to irreparable damage to our brand as customer calls are so frequently dropped or missed due to Nextiva's problematic online platform and phone app. To summarize: we are locked into a 3-year Nextiva service contract with no apparent accountability from Nextiva in terms of service and call quality. We are still 1 year from being free of Nextiva, yet all 3 years have been a complete waste of money and team resources. YEAR 1: consistently terrible call quality and tech support. YEAR 2: multiple lines could not be used for most of the year due to COVID, then Nextiva's phone service was even more problematic with our remaining team members working from home to keep our business alive with a heavy dependence on the phone. YEAR 3 is just beginning and we can't move away from Nextiva fast enough, yet we are being forced to pay out for the last year due to an unfair contract that has no remedy for Nextiva service not functioning properly. Please don't make the same mistake we did and get trapped by Nextiva!
Puntos a favor:
Unfortunately, we have not liked anything about Nextiva software.
Contras:
Be sure to read the fine print and be warned – I do not recommend signing a contract with Nextiva! As a small business owner, I would highly recommend sourcing another digital phone provider that delivers reliable phone service, easy to reach tech support, plan flexibility, competitive pricing and most importantly, the option to cancel if the service does not function properly or meet your current business needs. Almost immediately after switching to Nextiva, we regretted our decision. When originally comparing phone providers, we now realize our first warning sign should have been Nextiva's sales department pressuring us into a 3-year contract by offering a date sensitive promo on monthly rates. When we first began using Nextiva, all our locations had significant issues with call quality. Our team had trouble logging into Nextiva's online platform and the call audio was so poor that we couldn't hear many customers through all of the static. Daily calls to Nextiva service were often needed for multiple team members at multiple locations. Beyond customers lost and team hours wasted, even calling Nextiva's tech support was made more difficult since anyone calling tech support was required by Nextiva to be an account admin.
Respuesta de Nextiva
el año pasado
Hello Christine, we appreciate you taking the time to leave a review. We're sorry to hear about the challenges you and your team faced. We want to help make this right and will have our team reach out ASAP.
Julia
Executive Assistant en EE. UU.
Contabilidad, 2-10 empleados
Ha utilizado el software durante: Más de un año
Verdict still out
Puntos a favor:
Once the initial set up was done, the phones & software have worked fairly well.
Contras:
Set up was and still has been a bit of a problem. My employer and myself have been working with multiple people and at times don't hear back from them for months. And the issues we had originally contacted them about are still not resolved. The app for your smart phone is not the most user friendly.