¿Qué es VoterVoice?
Una solución integral de defensoría digital para ayudarte a organizar a las partes interesadas y amplificar tu mensaje. Una excelente función de coincidencia de direcciones conecta a tus defensores con sus legisladores locales, estatales y federales para asegurarte de que quienes estén en el poder escuchen tu mensaje. Llega a tus simpatizantes por correo electrónico, mensaje de texto o notificación push. Envía boletines, sondeos y actualizaciones durante todo el año para que tu base esté lista para actuar la próxima vez que una ley clave esté en debate. El centro de acción móvil ayuda a gestionar las operaciones y a mantenerte conectado.
¿Quién usa VoterVoice?
Organizaciones interesadas en conectar a defensores de una causa con sus legisladores locales, estatales y federales.
¿Dónde se puede implementar VoterVoice?
Basado en la nube
Entorno local
---
Sobre el proveedor
FiscalNote
Ubicado en Washington, EE. UU.
Fundada en 1945
Asistencia de VoterVoice
Asistencia telefónica
Chat
Países disponibles
Canadá, Estados Unidos
Sobre el proveedor
FiscalNote
Ubicado en Washington, EE. UU.
Fundada en 1945
Asistencia de VoterVoice
Asistencia telefónica
Chat
Países disponibles
Canadá, Estados Unidos
Imágenes y vídeos de VoterVoice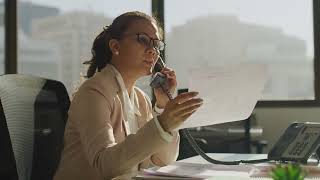 Comparar el precio de VoterVoice con productos similares
Funciones de VoterVoice
Creación de informes/análisis
Gestión de abogados
Gestión de campañas
Gestión de la comunicación
Seguimiento de la participación
Alternativas a VoterVoice
Libby
Board Member at Large en EE. UU.
Usuario de Linkedin verificado
Relaciones gubernamentales, Trabajador autónomo
Ha utilizado el software durante: Más de dos años
CQ Engage is the bomb
Comentarios: I have had a great experience with CQ Engage. From setting up our advocacy program to using it to reach out to legislators, it's been a user-friendly, innovative and productive experience.
Puntos a favor:
If you're in the advocacy business like I am, you need a robust grassroots program that will get your advocates engaged--no pun intended. CQ Engage has helped the NYS Animal Protection Federation garner $5M in funding for the Companion Animal Capital Fund in two state budgets and we're about to gear up for year #3. It's user friendly and the customer service, when I do have a question, is terrific.
Contras:
At times, the program gets hung up and you can lose your work. That happens with all web/cloud based programs.
Julie
Manager, Grassroots Advocacy en EE. UU.
Salud, bienestar y deporte, 201-500 empleados
Ha utilizado el software durante: Más de un año
Alternativas consideradas:
The tools that bring our advocacy to the next level...
Comentarios: VoterVoice has helped us reposition the urgency of advocacy for our whole Foundation. I know that the progress we've made in the past two years would not have been possible without the use of this tool.
Puntos a favor:
Votervoice has provided us a platform to digitize our advocacy in a way that is user-friendly, providing us with the tools to not only educate our volunteers on why it's important to advocate but also with the essential information that can put them on the right track. Among the things our volunteers love the most are the Action Center, the Legislator Look Up tool (and details on their legislators- that's the fan favorite!), and the track legislation tool. VoterVoice has helped take our lobbying out of Washington, DC and into the homes of patient advocates all around the country. Not to mention, the software has helped us make advovcacy more of a tangible and easy to adopt component to the broader mission that we strive for at our Foundation.
Contras:
There are a few needed tools that would help take the software to the next level that right now require manual work from the user perspective. There is a need for better user/legislator tracking, streamlined analytics on global performance (rather than individual campaigns/emails), and better search capabilities for administrators. These add ons would make a great tool better and more intuitive.
Kari
VP, Advocacy en EE. UU.
Hospital y atención sanitaria, 11-50 empleados
Ha utilizado el software durante: Más de dos años
Gets the job done, enhancements would improve functionality
Comentarios: Overall, voter voice is great for us. It does what we need it to do, but we are always looking for ways be more efficient, and I know with some enhancements, Voter Voice can help us with that.
Puntos a favor:
advocates can respond in 1-2 clicks, making it easy to respond. You can easily re-serve action alerts to people who have not responded. The reporting and tracking is clean and straight forward. The action center is easy to edit and add content. Integration with the app is pretty cool.
Contras:
The broadcast editor has some limitations on formatting graphics and moving objects around. Email messages are basic, which is not always a bad thing, but when we want to get jazzy, it's hard. Events--we need more functionality there. The ability to manually add/edit attendees from the backend makes it so we can actually use the tool. People register for events both through online systems, but also by calling. We have to have that ability.
Cory
Vice President, Government Relations en EE. UU.
Alimentación y bebidas, 11-50 empleados
Ha utilizado el software durante: 6-12 meses
Alternativas consideradas:
Great product that has enhanced what we can offer to our members
Comentarios: We've greatly increased our grassroots capabilities and can offer more advocacy tools to our members through our improved grassroots action center.
Puntos a favor:
All the tools available for use to help us "up" our game with our advocacy efforts. Our members really like the ability to look up information on their elected officials, have information on bills impacting the industry, and be able to send in letters. It has a professional look and feel to it as well, which is helpful in stepping up our game. Lastly, the app has had the biggest impact with our members. Being able to set up meetings and track these meetings through the app (as well as load a ton of useful info in to each meeting, like intel and talking points), has been a hit with our members.
Contras:
Not a lot of cons. The staff finder is a but clunky, but it works. It's also not the main reason we went with Voter Voice, although it is a tool that we use more often than not.
HEIDI
Vice President, Government Affairs en EE. UU.
Productos químicos, 51-200 empleados
Ha utilizado el software durante: Más de un año
Very Useful
Comentarios: Extremely positive. Very responsive customer service and when we asked for some special treatment, they found a way to make it happen.
Puntos a favor:
We use this program for so much more than grassroots support generation. In addition to using it to spur our members to action, we use it to communicate in a professional and streamlined way with many of our constituency groups. The program is very user friendly and because it integrates with Salesforce, it is always updated. I believe that we can do more than what we are currently doing and are working towards that now. I highly recommend VoterVoice.
Contras:
Sometimes the filters are a bit clumsy to work with but we have been able to utilize customer service and accomplish our goals.