¿Qué es UENI?
UENI is an international tech company that is empowering local businesses to get online. We don't just build unique websites that businesses can be proud of — we're there for each step of the
Leer más
journey, providing all the tools and support that small businesses need to boost their online presence. We believe that customers should have more choice and transparency, and we're helping small businesses to provide it. Our mission is to make all businesses visible online.
Mostrar menos
¿Quién usa UENI?
Our market is made of small business owners & sole traders that do not have either time, technical knowledge and/or money to build the online presence that their business needs.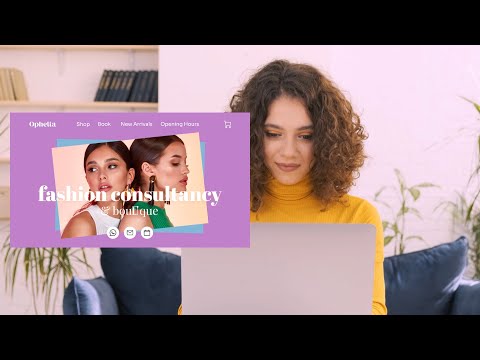 ¿No estás seguro sobre UENI? Compara con una alternativa popular
Versión gratuita
Prueba gratuita
Versión gratuita
Prueba gratuita
¿Por qué estoy viendo esto?
Entretenimiento, 2-10 empleados
Ha utilizado el software durante: Más de un año
Comprehensive and cost effective website builder that changed our business performance
Comentarios: I am reaching a wider network on clients with UENI and this has transformed our organisation's performance and reach. Clients also find it easy to contact us and communicate effectively.
Puntos a favor:
The ease of use and instant updates through the website portal is fantastic. The website has a great set of tools that helps communicate better with clients.
Contras:
I don't like the extra steps the website insists on me using. For example if a clients submits a booking request, I cannot see this booking request unless I log in to the portal. Initially when I started using UENI this was not the case and the booking information and contact details used to be included in the email alerts. This would help me communicate with clients instantly and confirm the booking with relative ease. But now I have to spend a few moments to log in before seeing any details which is frustrating.
Comercio minorista, Trabajador autónomo
Ha utilizado el software durante: 1-5 meses
UENI Web Development User
Comentarios: UENI is very professional and answer all of my questions in a timely manner. UENI also has video tutorials which really helped me when creating my online platform. I also love the various package deals that you can subscribe to which makes them very affordable. Lastly, I like how they are compliant with privacy and policy laws.
Puntos a favor:
What I liked most was the option to go Basic which is a free startup for anyone looking to create their very own website.
Contras:
There are features that could greatly benefit the use of UENI. When I was uploading my products, I really wished there were more features geared towards the quantity in stock. I also would love to see more Themes in the future for how the website looks. I also would like to see more payment and better shipping options.
Administración educativa, Trabajador autónomo
Ha utilizado el software durante: Más de un año
Great product
Comentarios: Easy to use, customer service are really good and always ready to help. They we're fab when I moved addresses and needed to update the map on my website.
Puntos a favor:
Easy to use and edit, lots of different options on what you can use on the site.
Contras:
The prices have increased quite a lot compared to what they we're
Asha
Christian Minister en RU
Instituciones religiosas, 2-10 empleados
Ha utilizado el software durante: 6-12 meses
Alternativas consideradas:
Affordable Great Websites and Great Customer service
Comentarios: Excellent efficient affordable
Puntos a favor:
Its very simple easy to use and affordable the customer service is excellent and fast online chat and emails.
Contras:
It's very attractive and looks quality. Can edit update easily.
Respuesta de UENI
el año pasado
Hi Christian, Thanks for leaving your comments; they are very important to us. We are so delighted that you are happy with your website. Thanks for taking the time to provide feedback. Remember you can contact us anytime and we'll be glad to help you. We'll forward your kind words to our team of CS agents! Regards, UENI
Tiffany
CEO/ OWNER en EE. UU.
Ropa y moda, Trabajador autónomo
Ha utilizado el software durante: Más de un año
Great website developer small businesses can afford
Comentarios: I found Ueni on Facebook and decided to let them help build my websites. At first, I was skeptical but I wanted something that would represent me as an independent Travel specialist. Ueni helped me develop my website, gave me ideas, and totally build my confidence.
I know have another website with ueni as well, and my daughter has decided to let Ueni help her with her sites instead of GO daddy..we were not satisfied with their services because they don't offer the same support as Ueni with their customers. Every little thing is charge for this charge for that, and almost $230/a month for a one page website and extra to add more pages.. UENI ROCKS ALL WEBSITE BUILDERS TO ME!
Puntos a favor:
How it allows me to change my websites constantly, with editing, adding, to my liking and what will work for my business.
Contras:
Nothing...all the software is wonderful to use. No complaints at all.